The PACE Early Adopter program promotes applied science and applications research designed to scale and integrate PACE data into policy, business, and management activities that benefit society and inform decision making.
Who are Early Adopters?
PACE Early Adopters are groups and individuals who:
Have a direct, clearly-defined need for PACE ocean color, aerosol, cloud or polarimetry data;
Have an existing application or new ideas for novel PACE-related applications;
Currently work with application end user(s) and can describe their decision-making process;
Have an interest in utilizing a proposed PACE product; and
Can apply their own resources (personnel, tools, funding, facilities, etc.) to demonstrate the utility of PACE data for their particular system or model.
PACE Early Adopter Guide
(PDF, 427KB)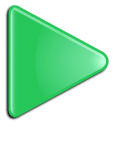 Early Adopters
Join our growing list of Early Adopters who are engaged with the PACE Project! Benefits of becoming an Early Adopter include: Interacting with other EA members and the PACE Science & Applications Team, participating in PACE Applications Program activities (e.g., workshops, focus sessions, and tutorials), accessing pre-launch simulated and proxy PACE data, and getting updates on the mission, science data products, and field campaigns.