A Sea of Data with PACE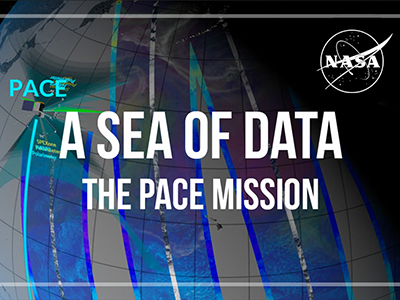 Click image to view movie .
[10-May-23]
PACE's data will help us better understand how the ocean and atmosphere exchange carbon dioxide. In addition, it will reveal how aerosols might fuel phytoplankton growth in the surface ocean. Novel uses of PACE data will benefit our economy and society. For example, it will help identify the extent and duration of harmful algal blooms. PACE will extend and expand NASA's long-term observations of our living planet. By doing so, it will take Earth's pulse in new ways for decades to come.