PACE Mission Architecture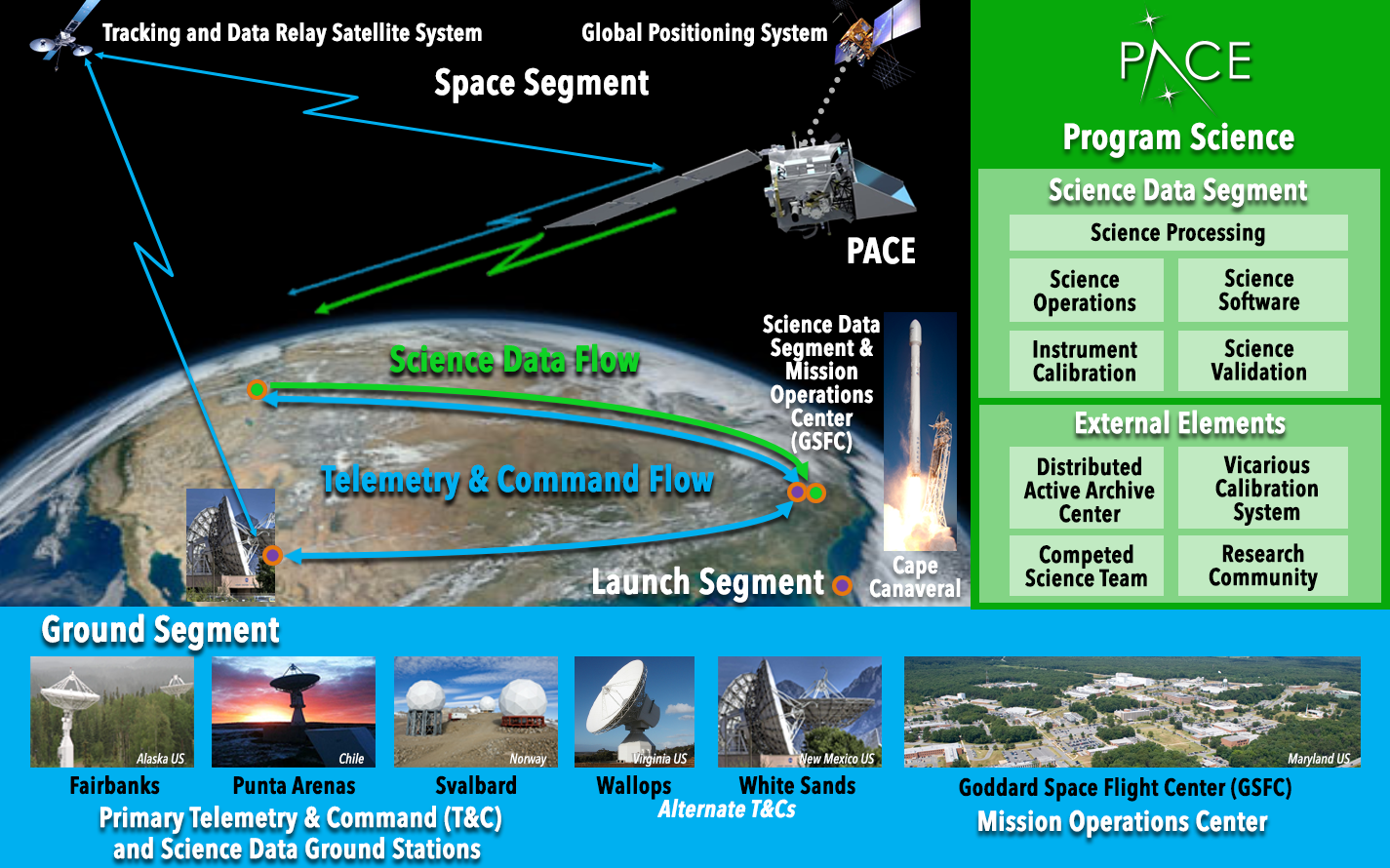 Credit: NASA/PACE.
Download
this image (PNG, 923 KB).
[12-Feb-20] Goddard Space Flight Center (GSFC) will be responsible for the Mission Operations Center and Science Data Segment of the PACE Mission. In addition to support from global positioning, tracking and data relay systems, there will be several ground stations involved in monitoring and downloading data from PACE on orbit. Telemetry and Command and Science Data Ground Stations are positioned at strategic locations to communicate with the satellite on a regular schedule. Ground stations in Alaska, Chile, Norway, and New Mexico will be involved in the Ground Segment of the mission.