A Candid Look at NASA's "Living Planet"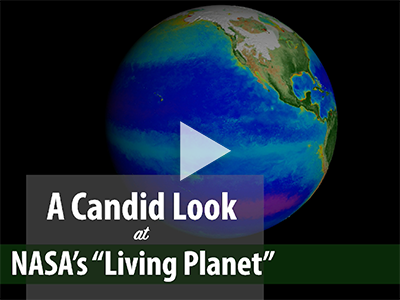 Click image to view movie (MP4, 86.7 MB). Credit: NASA GSFC
[09-Feb-18] Creating a major scientific visualization takes considerable time and expertise. A team of scientists and data visualizers work together to build artful depictions of hard data - whether it be an animation of sea surface temperature, hurricane paths, or life on Planet Earth. Get a closer look at how the "Living Planet" visualization was created, by hearing from scientists Gene Feldman and Compton Tucker and SVS data visualizer, Alex Kekesi.