NASA's Next Ocean Monitoring Spacecraft to be Built at Goddard
[29-Sep-16] The spacecraft for a new NASA satellite mission designed to monitor microscopic ocean life and its outsized impact on Earth's climate will be built at the agency's Goddard Space Flight Center in Greenbelt, Maryland.
NASA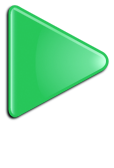 PACE Mission Will Uncover New Information About Health of Our Oceans
[19-Jul-16] NASA's Plankton, Aerosol, Cloud, ocean Ecosystem (PACE) mission is a first-of-its-kind project that aims to answer key questions about the consequences of climate change on the health of our oceans and their relationship with airborne particles and clouds. PACE will use a wide spectrum of wavelengths from an "ocean color" instrument to provide scientists with this information.
NASA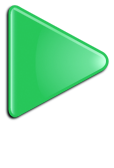 New NASA Mission to Study Ocean Color, Airborne Particles and Clouds
[13-Mar-15] NASA is beginning work on a new satellite mission that will extend critical climate measurements of Earth's oceans and atmosphere and advance studies of the impact of environmental changes on ocean health, fisheries and the carbon cycle.
NASA