Improved Ocean Color Data Software is Released
[09-May-18]
SeaDAS
is a comprehensive software package for the processing, display, analysis, and quality control of ocean color data. Originally developed to support the SeaWiFS mission, it now supports most U.S. and international ocean color missions. A new release, Version 7.5, includes over 1700 code updates that have resulted in enhanced statistical tools, help features, and other improvements. SeaDAS is
available
from the Ocean Biology Distributed Active Archive Center (OB.DAAC) at Goddard Space Flight Center.
A Novel Approach to a Satellite Mission's Science Team
[12-Feb-18] The NASA Plankton, Aerosol, Cloud, Ocean Ecosystem (PACE) mission, with a target launch within the next 5 years, aims to make measurements that will advance ocean and atmospheric science and facilitate interdisciplinary studies involving the interaction of the atmosphere with ocean biological systems. Unique to this Earth science satellite project was the formation of a science team charged with a dual role: performing principal investigator (PI)-led peer-reviewed science relevant to specific aspects of PACE, as well as supporting the mission's overall formulation as a unified team.
EOS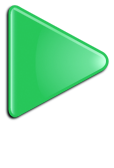 NASA Mission to Study Ocean Life Advances
[04-Aug-17] Following a key program review, the Plankton, Aerosol, Cloud, ocean Ecosystem, or PACE, mission is now entering its design phase.
MORE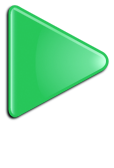 NASA Taking Stock of Phytoplankton Populations in the Pacific
[03-Feb-17] The microscopic size of phytoplankton, the plant-like organisms that live in the sunlit upper ocean, belies their importance in the global environment. They provide the food source for the zooplankton that ultimately feed larger animals ranging from small fish to whales. And like plants on land, phytoplankton use carbon dioxide from the atmosphere to grow and thrive through photosynthesis, which ultimately releases oxygen into the ocean and atmosphere.
MORE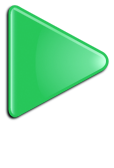 NASA's Next Ocean Monitoring Spacecraft to be Built at Goddard
[29-Sep-16] The spacecraft for a new NASA satellite mission designed to monitor microscopic ocean life and its outsized impact on Earth's climate will be built at the agency's Goddard Space Flight Center in Greenbelt, Maryland.
NASA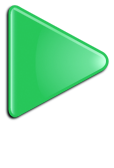 PACE Mission Will Uncover New Information About Health of Our Oceans
[19-Jul-16] NASA's Plankton, Aerosol, Cloud, ocean Ecosystem (PACE) mission is a first-of-its-kind project that aims to answer key questions about the consequences of climate change on the health of our oceans and their relationship with airborne particles and clouds. PACE will use a wide spectrum of wavelengths from an "ocean color" instrument to provide scientists with this information.
NASA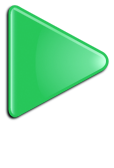 New NASA Mission to Study Ocean Color, Airborne Particles and Clouds
[13-Mar-15] NASA is beginning work on a new satellite mission that will extend critical climate measurements of Earth's oceans and atmosphere and advance studies of the impact of environmental changes on ocean health, fisheries and the carbon cycle.
NASA