SSO-A Smallsat Express Deployment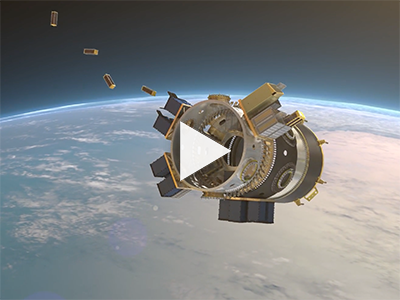 Click image to view movie (MP4, 5.4 MB).
[01-Dec-18] An animation of how the SSO-A, the single largest dedicated rideshare mission on a U.S.-based launch vehicle, will deploy a record-breaking 64 satellites. Its Cubesat payload includes the SeaHawk ocean color sensor, the first ocean color sensor of its kind.
Watch Movie (MP4, 5.4 MB)