SPEXone is Good to Go!
(23-Feb-21) Yesterday, space research institute SRON briefly opened its digital doors for the media and the parties that have been collaborating over the past years on the new Dutch satellite instrument SPEXone. On behalf of the Dutch government, outgoing minister Ingrid van Engelshoven of the Ministry of Education, Culture and Science was there to conduct a final inspection of the instrument before it is shipped off to NASA in the United States.
The online presentation switched from SRON in Utrecht via the NSO in The Hague to the Goddard Space Flight Center in the American state of Maryland and then back to SRON, where SPEXone spent the last few months undergoing a rigorous battery of tests in the cleanroom in preparation of its launch and the start of its mission. Viewers were left with two impressions: the collaboration between the Netherlands and NASA could not be more effective and SPEXone is sure to make an impact in the field of climate science.
Read more about SPEXone's arrival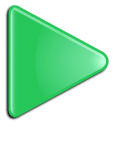 Netherlands Space Office